This is IT. If you've ever wanted a clear roadmap... that prepares you for what will happen in a new Great Depression; shows you exactly what to expect; and gives you the what, why, and especially the HOW TO of making it through a Great Depression... all broken down in easy steps...
... then you need to know all about "Bounce Back Stronger".
It's the sort of time-tested wisdom that will ensure a life of prosperity and safety for your kids and grandkids... no matter what happens to the world. It gives you the simple steps to fill your pantry with delicious food that lasts decades. Enough crystal clear water to weather the worst drought. And almost bulletproof protection from angry mobs looking to cause trouble. But most of all, how to rise to the top.
This is what makes "Bounce Back Stronger" one of a kind. Most experts show you how to "survive". And that's all good. I mean I like to live. But barely making it out alive doesn't cut it for me. And there are things I value more than life.
My freedom. My honor. And my dignity.
Our grandparents would expect a lot from us. Not just to "not die". But to be there for our families. To prove ourselves. To take adversity by the horns and tame it.
That's why I created "Bounce Back Stronger". To show you not just how to "get by" in what's coming... but to help you GAIN from chaos and disorder. And to give you the confidence that no matter what happens, you will get out of it unscathed... or even stronger than ever.
Here are some of the powerful strategies I borrowed from the Greatest Generation... and I enhanced for thriving through the 2020's:
The Foolproof Survival Tripwire
When the Great Depression started, it all fell apart on Black Thursday. Millions lost their fortunes. The chain reaction didn't spare even those who didn't own a single stock.
Most people failed to react fast to change - and they paid the price. But others saw the signs... acted immediately... and got their families and their money out of harm's way. They prepared when no one else was. Because when everyone is in a panic, it's already too late. You don't want to be the last person staring at the empty shelves in the grocery store.
That's why, when things change , you need a simple, clear plan for acting fast. So I developed the Foolproof Survival Tripwire. In a survival scenario, thinking clearly is worth more than gold. But it's also the hardest thing. Especially when people's pulse goes to 180, or there's pain, or hypothermia. When you apply this strategy, it will be like installing a "threat radar" into your brain. You'll instantly know where the threat is coming from... and what you should do to get out of harm's way. This way, nothing will catch you unprepared. And you won't waste time, energy and money preparing for the wrong thing.
There's more:
During the Great Depression, many of those with large stockpiles failed miserably... whereas "leaner" folks weathered the storm much better.
In fact, many from the Greatest Generation lost everything during those tough years. Yet they made it all back pretty fast. How was that possible?
It's something I call "the New Self Sufficiency Secret". And it's something most "preppers" are oblivious to. They keep hoarding more stuff, while ignoring what's important. And they end up with an even bigger target painted on their backs.
Our grandparents weren't "hoarders". They were builders & makers. They were creators. And they knew that sometimes, knowing how to make something from scratch is more valuable than all the food in the world.
When you discover "The New Self Sufficiency Secret", you will never overspend on your stockpile or your gear. Even if you lose it all, you will get back on your feet fast. It's the ultimate peace of mind: to know that even if the food stockpile rots, or gets stolen, you can always get more food. If the water spoils or leaks out, you can find and filter an almost unlimited amount of fresh water. If your equipment breaks down, you can easily put together something that works.
Another strategy I want to share with you is The Guaranteed Escape Route Strategy.
Our grandparents knew the importance of options. Having options gave them freedom, and allowed them to adapt fast.
So they never kept all their eggs in one basket. Losing a job, or being foreclosed on was hard enough... but it was something they could manage. But losing everything was simply unacceptable. So they developed simple ways to make sure they can't be wiped out by any single event. They didn't rely on any one thing for their survival. That's what the "Guaranteed Escape Route" is about. It's a technique that will pinpoint all the areas where you are most exposed. You'll have multiple "exit strategies" from all the bad scenarios you can imagine - so you can always be on top of things.
Here's another amazing thing the Great Depression heroes did:
They were loyal to their families, country, and church. Yet they were NOT over attached to much else. In fact, they chose opportunity over attachment... so that they could act fast, and make changes quickly.
I think the ability to make quick changes should also apply to survival gear. That's why I developed the "Break Down to Stay Safe" technique. It's a counter-intuitive way to add or subtract modules to your gear, and adapt it to almost anything. You won't have to lug around heavy equipment, when speed is key. But also, it will ensure you don't bring a knife to a gunfight.
Are you in a situation where you need to leave your home fast? Is a crowd posted on your lawn? I know that if I'm yanked out of bed at night in my boxers and thrown into a van, there's still hope. I have my special necklace that can break car windows, cut seat belts and zip cuffs, open handcuffs, or light a fire. But that's just a small part of what this strategy is about. It will gain you precious minutes when even seconds matter. You just grab your gear and use it immediately, while others waste precious time finding the right tool.
And that's just the beginning.
"Bounce Back Stronger" is jam-packed with powerful strategies that allowed our grandparents to thrive through the darkest times. For instance, you'll discover the fastest, cheapest way to have a 3 month supply worth of healthy, tasty food for a family. And that's without spending hundreds of bucks on MREs or freeze dried junk.
I'll explain what foods to never, ever have in your stockpile.
For instance, did you know that if you only eat rabbit for a long period of time, you risk malnutrition or worse? It's called "rabbit starvation". And it happens because rabbit is too lean, and it can lead to protein poisoning. The simple way to avoid it is to combine it with fatty foods- like the pinyon pine nuts the Native Americans used to eat. But I'll show you what 4 ingredients to stock up on, that will last you 25 years or more. And you can turn them into 95 delicious dishes. All while paying a fraction of what you'd pay on a freeze dried "survival stockpile". Plus, your food will just taste better!
I'll explain exactly what to do to make it impossible to run out of food. Even if your stockpile gets looted or confiscated... this simple method will give you an endless supply of food that no one can take. And I'll explain how to keep it from spoiling... even after a month-long outage or EMP.
What about drinking water? With "Bounce Back Stronger" by your side, you'll never run out of clean water that's safe to drink. That's because it will show you how to clean 13,500 gallons of dirty water for under $35. And how to store drinking water for 25 years or more... without having to rotate it every 6 months. One simple trick saves you weeks of hard work.
And that's just the beginning.
You'll discover the 6 force multipliers that allow you to "punch above your weight" when surviving at home. And what you should do immediately, when bugging out is not an option.
You'll learn how to set "mental trip wires" that will automate your life saving decisions. This way, you don't have to always be on your toes, and constantly worry about tomorrow. When you see these specific signs (that I will teach you to spot well ahead of the masses), you know it's time for action.
If you're away from home on most days... you'll discover how to always get home in one piece. You'll need these 21 items in an "anti-homelessness" bag that I'll show you how to make.
And a lot more. Like: Say the wrong words and it's "bye bye stockpile". And exactly what to tell strangers in a new, low-trust society.
How to make a safe room quickly & easily, under a stairway or in any other "dead space" you're not using. Not only will it allow you to see without being seen. You'll stay safe from unwanted visitors with bad plans, so you can plan your counterattack, or wait for the boys in blue to arrive. And it can even boost the value of your house!
I'll reveal how to heat and cool your home for close to nothing. And how to do simple home repairs that will keep your house in top shape while other homes are crumbling. Small savings like these allowed our grandparents to survive longer... and bounce back faster than everyone.
I'll explain what you can still do if it's too late to prepare. All is not lost yet... and some last-minute actions can still keep your family safe.
What to do if you can't afford some of the "expensive toys" of wannabe preppers. Also - how to beat the "shiny object syndrome" with simple, inexpensive tools and equipment.
These techniques don't require youth. In fact, I believe some of these strategies work better for seniors... because they rely on wisdom younger people might not have.
They don't require a lot of money. In reality, if you put them in action, they will save you a ton, and make you less dependent on modern life.
And they don't require strength. In a way, "strong" people break easier than those who understand their weakness. Sometimes it's more important to be like a fox. And Bounce Back Stronger will uncover some of the shrewdest ways to stay safe during a Great Depression.
I've made "Bounce Back Stronger" into the complete self reliance manual for surviving another Great Depression, and coming out stronger from it. It's the ultimate insurance against tough times. And it's just THE resource you should have on your shelf... to use as a trusted advisor when things get rough.
The fact is, YOU can decide how to use it best. If you're in a hurry, you can skip to the essentials. That's enough to put you head and shoulders above everyone who will be caught unprepared.
You'll know all the time tested strategies you'll need to protect your family. This ensures that you have more than enough food and water, even through the most dramatic shortages... that you never lack a roof over your head, and that you're always safe and sound. For some people, that's all it takes to regain their good sleep.
But I want to inspire you to look at self reliance beyond your own family. Self sufficiency doesn't mean you should survive alone.
Their extended families... their friends and neighbors, their church. They knew that alone we don't stand a chance. It's together that we can hope to rebuild, to thrive, to keep this nation great. And if you want to... this will be your chance to lead and inspire the people around you! Because frankly, I think there's never been a greater need for leaders like YOU, patriots who believe in self reliance.
That's why in Bounce Back Stronger I'll show you how to make yourself valuable, so that small survival communities would pay good money, or barter essential items to have you in. How to assume leadership and lead your closely-knit "wolf pack" of survivors. Self reliance doesn't mean being a lone wolf - it means building a tight group of self reliant individuals who got your back.
You'll learn how to use "commander's intent" to get your small community to execute your vision. How to stay in touch with other people... even if modern technology stops working.
And a lot more.
When it comes to self reliance, I've read more than most. And I can tell you, "Bounce Back Stronger" is one of a kind. It's the only self reliance course that doesn't focus on how to "barely make it out alive"... but how to turn adversity into a springboard to greatness. It's the one ally you want to have next to you, when the times become rough.
That's why I want to make it a no brainer for you to order today. So much so, that I want to send you some free gifts, when you order Bounce Back Stronger today.
Let's start with food:
Bonus #1: "The Square Foot Victory Garden"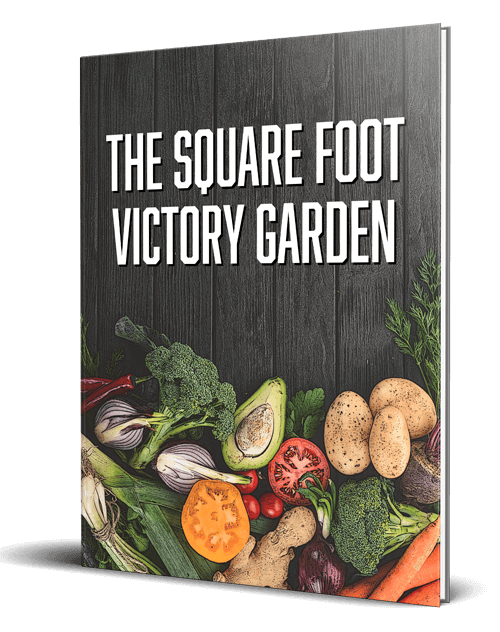 Having enough food is one of the most important parts of being self reliant. And while Bounce Back Stronger goes a long way to showing you how to build that stockpile fast, without blowing the bank...I also wanted to give you a simple way to MAKE as much food as your family needs... even if you only have a tiny backyard, or no backyard at all!
It's a special report called "The Square Foot Victory Garden". And it will show you how to grow a lot of food on a tiny plot... with half the work.
I'll reveal how to easily grow herbs & veggies, even berry bushes or small fruit trees, using a unique form of container gardening. A small backyard, or even a balcony is enough. Imagine how much you can grow on a quarter acre!
You can even grow your own
medicinal herbs in your backyard!
Even better: I'll show you how to use every available square inch of a vertical "micro-garden". Not only you'll get the maximum amount of food... but it slashes the amount of work, because there's no more bending down. Also, weeding becomes as easy as a Sunday walk. Just imagine picking ripe fruits and veggies while sitting in a comfortable chair!
The same goes for another technique I want to introduce, that allows you to have your own "upside down garden". This is a high-yield technique: it doubles your growing opportunities without eating up more space. But it will also give you natural, beautiful shade and privacy. And you can forget about mold, rot, or insect infestation because this type of garden virtually takes care of itself. Plus, if you're serious about concealing your "victory garden", I'll show you how to make a terrarium garden that's easy to hide from prying eyes.
There's more: the second bonus will store all this fresh food... while also keeping you safe:
Bonus #2: Complete Blueprints
For Making Your Own Root Cellar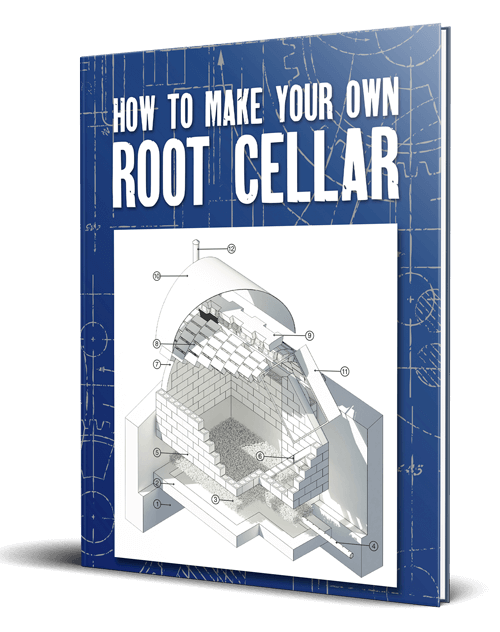 Do you remember what it was like to go fetch a jelly jar from your grandparents' cellar? I do. A cellar is must-have for a self sufficient household. I teamed up with Lex Andrews to build the ultimate collection of self reliance DIY projects. It's called Survival Sanctuary. And I want to send you one of the best blueprints in the whole set, for free: your own root cellar.
This is going to be the most fun you've had in a while. It's a simple, easy to make project that will allow you to store your food for a long time. And in a pinch, it can double as a sturdy bunker or a storm shelter. Last time I checked, the tiniest shelter was $37,000. Our design is under $1000. This should cover the cost of the whole course by itself, many times over!
And making it is super easy. In fact, you can even decide you're not going to lift a finger. Because in a Great Depression, people will be eager to help you with your projects... and you can feel good about giving someone a job!
And since safety is paramount, this next bonus will keep your family even more protected:
Bonus #3: My American Castle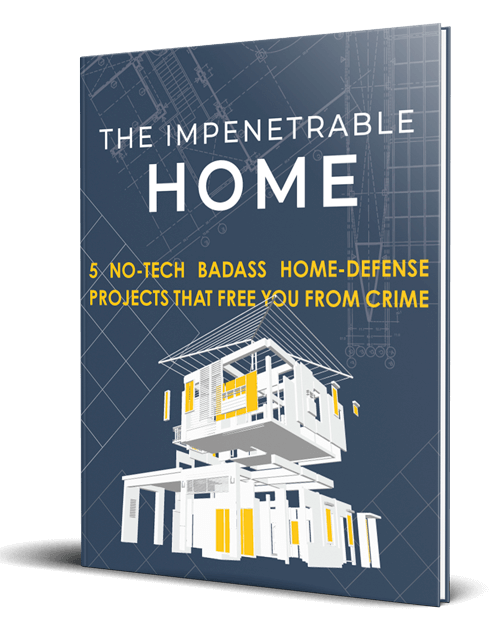 We've put together a special report on home defense, inspired from the experience of Vietnam vets and former police officers. It's called "My American Castle", and I want you to have it for free. Inside, you'll discover 5 lessons about perimeter defense learned from the Vietnam War; how to set up simple alarms, so that no intruder will make it past your fence; how to use cheap fireworks to create one of the best deterrents you could hope for; a simple way to use "snag wire" and "tanglefoot" to prevent unwanted visitors from climbing your fences; 4 giant mistakes even the most prepared people make, that leave them vulnerable to being robbed; how to guarantee no one will ever enter your home without an invitation; and more.
I'm going to send you all these bonuses for free... just for giving Bounce Back Stronger a try.
Bounce Back Stronger holds the combined wisdom of centuries of self-reliance, along with my own decades of living and teaching the self sufficient lifestyle. It's what makes it so rare. If you wanted to hire the world's best self reliance experts, you'd have to hire your grandparents, and grand-grandparents. Unfortunately, most of them are gone. And much of their knowledge is buried with them.
This is why it was hard to put a price on this knowledge.
After all, my consulting clients gladly paid thousands of dollars to learn it. Of course, they got a personalized version, adapted to their situation, their companies and families. You are getting the "express", easy to implement version for home use.
Even so, I could easily charge $500 and wouldn't bat an eye. I know how valuable this wisdom is, and even $500 would be a fair investment. You'd make it all back even without something bad happening. Our grandparents believed in living the self-reliant life every single day. That's why, when you implement these strategies, you'll see your monthly bills flatten. You'll spend a lot less on food, while eating better. You'll save on your power bill. And you'll know exactly what kind of equipment to get so it will last you decades.
But I wanted to make this available to as many Americans as possible. I believe it's my mission to continue in my grandparents' footsteps. And to remind as many Americans that everyone can live the self reliant life. Soon enough, this knowledge will become a necessity.
So I'm not going to charge that much. In fact, I want you to have "Bounce Back Stronger" for less than what my clients pay for an hour of my time!
I routinely charge $150 an hour just to train patriots on how to secure their homes and their businesses. But just today, I want to introduce "Bounce Back Stronger" at the special price you see on the screen.
That's less than 3 days of groceries. And this investment will feed your family for a lifetime... while keeping them safe.
What's more, unlike those digital books that get lost on your hard drive, "Bounce Back Stronger" comes in printed format. This way you can put it on your shelf, or keep it with your stockpile - until you're ready to implement it. Some people are fine with reading on a device like an iPad. And if you like that, I'm also making a digital version available. But me, I'm into the printed word. That's why I'm giving you three options when you order "Bounce Back Stronger' today.
So you can click one of the "Add to cart" buttons below, and we'll send you "Bounce Back Stronger" immediately.